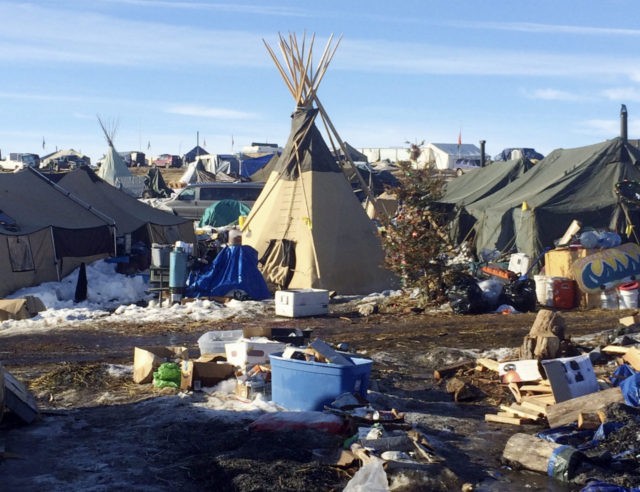 One site after another, Occupy Wall Street, Baltimore, Ferguson, Million Skank march, etc., it is always the tax payer, i.e. YOU dear reader, who gets stuck paying to clean up their crap, literally.
In January, Stand Rock Sioux Tribal Chairman Dave Archambault II spoke out about the clean up after the protest, which was staged because the tribe and others believed a pipeline spill could contaminate the Missouri River and a reservoir, the Tribune reported.

"Because of this risk of flood, we're worried about what's going to be left at the camp," Archambault said. "What we want to do is make sure none of that waste gets into the Missouri River .… We're water protectors, but we're the ones that are going to start contaminating the water."
And so????????….